Our Mission
Our mission is to assume a key role in developing high caliber professionals and business owners into financial success stories.  We leverage the expertise of each team member to generate finanical solutions engineered to help you fortify your fiscal status.  Our strategies emphasize deep understanding of the issues, value, price efficiency, and a steadfast focus on relationship based service.
Ken Armstrong and his staff will stay in touch, so as your needs evolve over time they can make the changes necessary to your plan to help protect your overall financial picture for the future.
A New Approach to Retirement Planning - Exclusively from Northwestern Mutual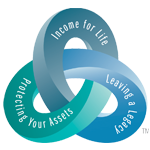 Imagine being confident that your income will last throughout your retirement years—despite changes in the economy or how long you live. Northwestern Mutual's retirement income planning process is designed to help provide you with a steady income stream for as long as you live. Learn more.
Northwestern Mutual is forging ahead with a new state-of-the-art process for retirement planning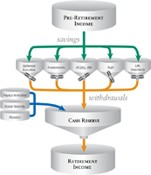 Northwestern Mutual's innovative and patent-pending retirement income planning process is designed to help you develop and implement a complete, customized retirement plan that will help to optimize your income and manage your risk throughout your life.
Click here to learn more.